Welcome to the Building Department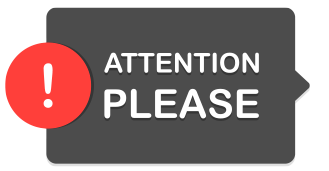 For permits and applications that existed prior to March 22nd, please note that we have identified login issues that may cause difficulty in signing in to the new system. Please view Videofor tips on signing on to the system. We apologize for any delays caused in your process, and are working with our software provider to resolve all issues.
The City of Doral remains committed to delivering superior customer service to our residents and business owners, while taking all the necessary precautions to protect the health and safety of our employees, their families, and the entire city. In response to the COVID-19 emergency, assessments to preserve the well-being of the community and our staff continue to be made daily.
Use our Lobby Queue to see wait times and hours of operation.
Lobby Queue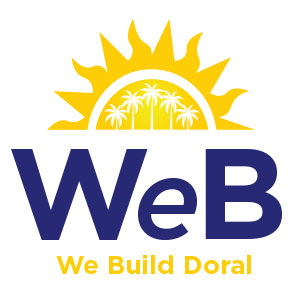 Welcome to the new Development Services Software (WeB – We Build Doral)!
Our new Citizen's Self Service (CSS) system offers solutions for key functions like: communication across electronic records, the ability to audit and track performance, consistency in data entry, compliance with statutory requirements and most importantly, outward-facing citizen engagement that is easy-to-use and intuitive. The goal is a streamlined process for an optimal customer experience for our residents and businesses.
We look forward to helping you build Doral!
We understand the importance of your data and want to reassure you that your data prior to March 19, 2021, has been archived. Please know that City staff has access to the database containing this data from April 2013 through March 19, 2021.
For WeB Doral information, please log in to the Citizen Self-Service (CSS) portal here. If you do not see your permits, applications or licenses, please contact us to have them connected. You may call or email any of our trade chiefs or administrators for assistance. For contact information, visit the staff directory.
Access Legacy System: https://building.cityofdoral.com/
"Legacy System" is the Historical Records prior to March 19, 2021
Featured Services and Programs
---
Customer Service Hours
Office Hours
Monday - Friday
7:00 a.m. - 5:00 p.m.
Plans Drop-Off/Commercial Pick-up (Sign In List)
Monday - Friday
7:00 a.m. - 3:00 p.m.
Walk-thru
*Walk-thru processing is available on a first-come, first-served basis and is dependent on daily staffing in each trade.
Monday - Thursday
7:00 a.m. - 9:00 a.m.
Design Professional Day
Fridays ONLY
7:00 a.m. - Noon
Inspectors Available:
Monday - Friday
7:00 a.m. - 8:00 a.m.
Inspection Requests via Online:
Monday - Friday
7:00 a.m. - 4:00 p.m.
TCO/TCC Application Requests:
Monday - Friday
8:00 a.m. - 2:00 p.m.
Record Requests/Contractor Registration:
Monday - Friday
7:00 a.m. - 3:00 p.m.
Mission
We are the overseers, a knowledgeable team comprised of flexible, customer-oriented, and accessible professionals committed to the protection of the health, safety and welfare of building users through efficient and effective permitting and inspection processes.