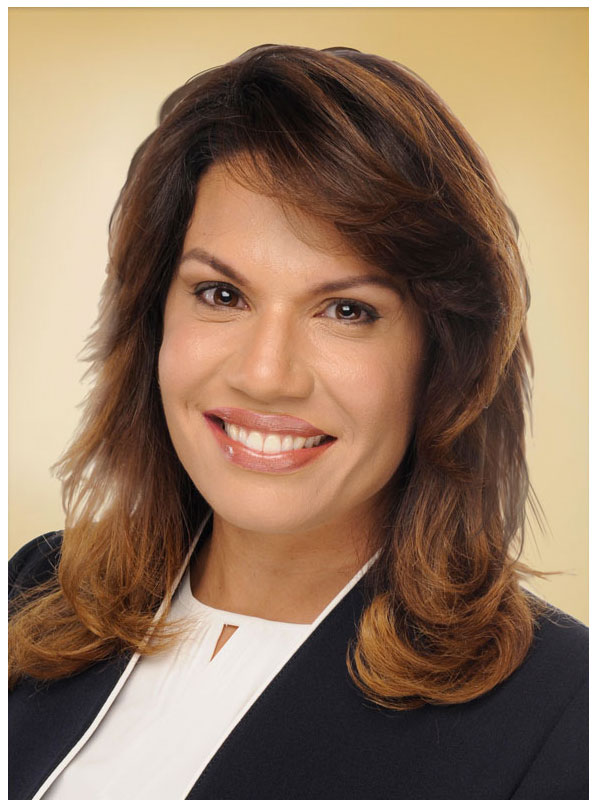 Who is Digna Cabral?
Digna is working as a Clinical Research Project Manager for the Department of Neurology at the University of Miami for more than a decade, after having worked in Columbia University and collaborating with National and International Universities. She has served as a Board member and former Chair for The American Institute of Ultrasound in Medicine of the United State (AIUM). As of March of 2019, her lobbying efforts for the Florida Stroke registry for monitoring and improving the quality of patient's hospital care resulted in the largest State issued allocation in the history of the registry.
She recently finished her executive certificate in Public Leadership from Harvard Kennedy School, focusing on building Resilient Communities; behavioral insights and public policy; and negotiation strategies, building agreements across boundaries.
At our City of Doral, she has served as the former Vice Chair of the Parks and Police 4Kids Committee, President of her Master Association, former Chair at the Doral Community Development District, and secretary of the Doral Community Coalition. Digna was also the Founding President of the Dr. Toni Bilbao Preparatory Academy PTA, a member of the Dr. Rolando Espinosa and Doral Academy School PTA and EESAC and is a former Board member of Family/Community Engagement at the Florida State Parents/Teacher Association (PTA) and currently sits on the School Health Medical Advisory Committee from Miami-Dade County Public Schools since November 2018 as well as a member of the Iniciativa Hispana at the Florida Department of Health in Miami Dade County.
Digna has also led some of the City Initiatives and has proposed resolutions to improve our quality of life. She has strengthened the City's relationship with international governments and developed ties with most international consulates in Miami-Dade. Also consolidating ties with the Federal and State government. She recently established a partnership between the City of Doral and the United Nations Institute for Training and Research, with the purpose of training leaders in the public and private sector, to successfully govern and respond to the needs of their territories and their constituents. She is also actively working with the Organization of American States and is leading the development of a Family and Community committee, to strengthen households and early childhood education. She remains active in her parish, serving as a certified Catechist of Our Lady of Guadalupe Catholic Church and Extraordinary Minister of Holy Communion at Our Lady of Guadalupe parish.