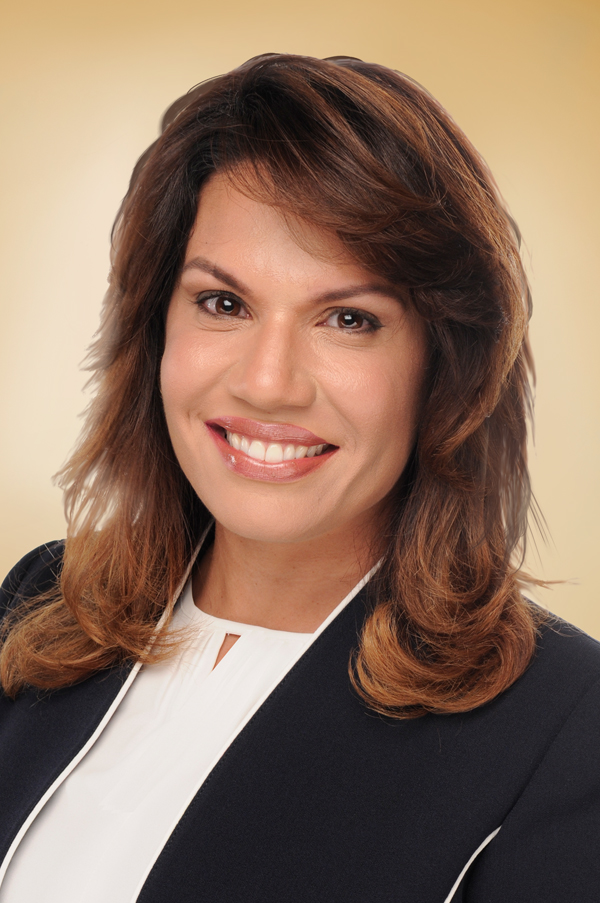 Who is Digna Cabral?
Through her history of service, Digna has learned that proper leadership in government is imperative for the well-being of the constituents. She believes that leaders should carry with them the reasons why many residents choose the city of Doral to raise their families while supporting and representing initiatives that will benefit the residents of our beautiful city.
In addition to being a devoted and active advocate for her community, Digna is a devoted mother of three wonderful children. Digna has worked as a Sr. Research Associate for the Department of Neurology at the University of Miami for more than a decade. Throughout her career she has been able to collaborate with various national and international universities. She has served as a Board member and former Chair for The American Institute of Ultrasound in Medicine of the United State (AIUM). The City of Doral is ingrained in Digna and her family. It is the community in which her youngest daughter was born and her two oldest children received their education. She remains active in her parish, serving as a certified Catechist of Our Lady of Guadalupe Catholic Church, member of the Altar Servers minister, and Extraordinary Minister of Holy Communion at Our Lady of Guadalupe parish. This dedication to others can be traced back to Digna's early life in her homeland of the Dominican Republic. Digna's believes that her principles of honesty and humility are stronger than any business contract. These values were instilled in Digna by her parents and led to a desire to advocate for our Doral community.
Digna's service to Doral did not begin with a political campaign. She is a diligent member of the City of Doral Rotary Club and has served as a member of Las Damas del Doral, an organization providing assistance to families of the Ronald McDonald House at Jackson Memorial Hospital. She served as the former Vice Chair of the Parks and Police 4Kids Committee, President of the Master Association at Coronado of Doral, former Chair at Coronado at Doral Community Development District, and secretary of the Doral Community Coalition. Digna has also served as President of the Dr. Toni Bilbao Preparatory Academy PTA, a member of the Dr. Rolando Espinosa and Doral Academy School PTA and EESAC, and is a former Board member of Family/Community Engagement at the Florida State Parents/Teacher Association (PTA) and currently sits on the School Health Medical Advisory Committee from Miami-Dade County Public Schools since November 2018 as well as a member of the Iniciativa Hispana. As of March of 2019 her lobbying efforts for the Florida stroke registry for monitoring and improving the quality of patients hospital care resulted in the largest State issued allocation in the history of the registry.

As a Miami-Dade resident, Digna is all too familiar with the devastation caused by hurricanes. She has spearheaded initiatives to serve the individuals affected by the destruction of Hurricane Irma. During these difficult times she personally assisted residents of our city and actively participated in the cleaning process of not only her community but other Doral neighborhoods as well. With the support of the residents of our city, she participated in several initiatives that collected water, nonperishable food, clothing, and other items and distributed them to displaced individuals and their families affected by Hurricane Maria (including those in Puerto Rico).
Digna Cabral is an active member of the City of Doral community who is dedicated to serving the others. Her long-standing commitment to the City of Doral has provided her the opportunity and ability to understand the needs and concerns of her fellow residents.