Code Compliance Department
"We are the Stewards of Doral- A resourceful team dedicated to Service, Honesty, Resiliency, and Professionalism."
305-593-6680 codecompliance@cityofdoral.com
Maintaining your neighborhood and community's quality of life is the primary responsibility of the Code Compliance Department. We are a community oriented Department that strives to achieve voluntary compliance. The Department monitors residential and commercial districts for potential violations of the City Codes and Ordinances and are also responsible for ensuring compliance with the Miami-Dade County Code and parts of the Florida Building Code.
The Code Compliance Department proactively patrols the city identifying violations, but we also accept complaints from concerned citizens. We do have normal working hours and in the event that a violation is observed outside of our normal working hours, the City has Doral311 which is available to its concerned residents and property owners and can make complaints via this service.
The Code Compliance Department also has a very energetic Community Outreach Program where the Department's Outreach Coordinators organize important community workshops in order to educate the residents and businesses of the Doral Community. If you would like important information about these workshops or any other important topics, then we encourage you to join our mailing list.
Our offices are located at City Hall, 8401 NW 53rd Terrace, Doral, FL 33166. For general questions and/or to give a complaint, you may contact us by phone at 305-593-6680 or e-mail codecompliance@cityofdoral.com.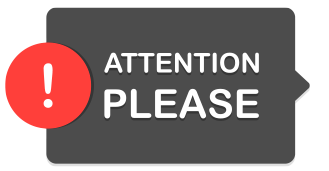 Beginning July 1, 2021, the Florida Governor signed into law Senate Bill 60, which now prohibits all code compliance departments in the State of Florida from initiating investigations into potential violations of a code or ordinance by way of an anonymous complaint.
A person who reports a potential violation MUST PROVIDE his or her name and address before an investigation occurs. This new rule does not apply if the code inspector believes that the violation presents an imminent threat to the public health, safety, or welfare or imminent destruction of habitat or sensitive resources.
Don't forget your permit!
Avoid residential violations and fines by following our simple guidelines for obtaining a Building permit for construction.
Don't start work without your permit card!
WORK THAT REQUIRES BUILDING PERMITS
Pavers /Slabs /Driveways
Fences
Patios and Covered Terraces
Pergolas and Trellises
Repair/Replacement of Windows/Doors
Sheds
Screen Enclosures
Shutters
Pools, Spas and Decks
Outdoor/Summer Kitchens
Additions and Interior Renovations (e.g. moving walls, electrical outlets, kitchen and bathroom remodels, etc.)
Roofing Repairs and Reroof
Electrical minor repairs and modifications
A/C Unit Change out
Minor Plumbing repairs and modifications
And more
For more information or to report work without the required permits
CODE COMPLIANCE 305‐593‐6680 - BUILDING 305‐593‐6700
---
Mission Statement
To encourage good neighbor practices through examples of excellent community stewardship. To achieve sustainable compliance through cooperation and support, inspiring long term results and to provide excellent customer service.
Vision Statement
Maintaining the health, welfare and safety of the community while gaining the confidence and preserving the dignity of its citizens.

Code Compliance Organizational Chart
Hours of Operation
Code Compliance Department: 7:30 a.m. to 5:00 p.m.
Officers are available from 7:30 a.m. to 8:30 a.m. and 3:30 p.m. to 4:30 p.m.