DORAL POLICE DEPARTMENT
"We are the Guardians. A shield forged by Truth, Valor, Diversity and Reverence."
Citizens Police Academy
The Citizens Police Academy is a great opportunity for the residents and business owners to acquaint themselves with an overview of the day to day operations of the police department. The Citizens Police Academy offers the community a greater perspective and enhance the participants knowledge of the partnership with law enforcement and community they serve.
TOPICS
Crime Scene investigations
Traffic Stop Training
Discretionary Use of Force (Virtual Reality)
Vehicle Operations
K-9/ Mounted Patrol Demonstrations
and much more!
WHEN: Sept 6 - Oct 25, 2023 (8 weeks - Every Wednesday Evening)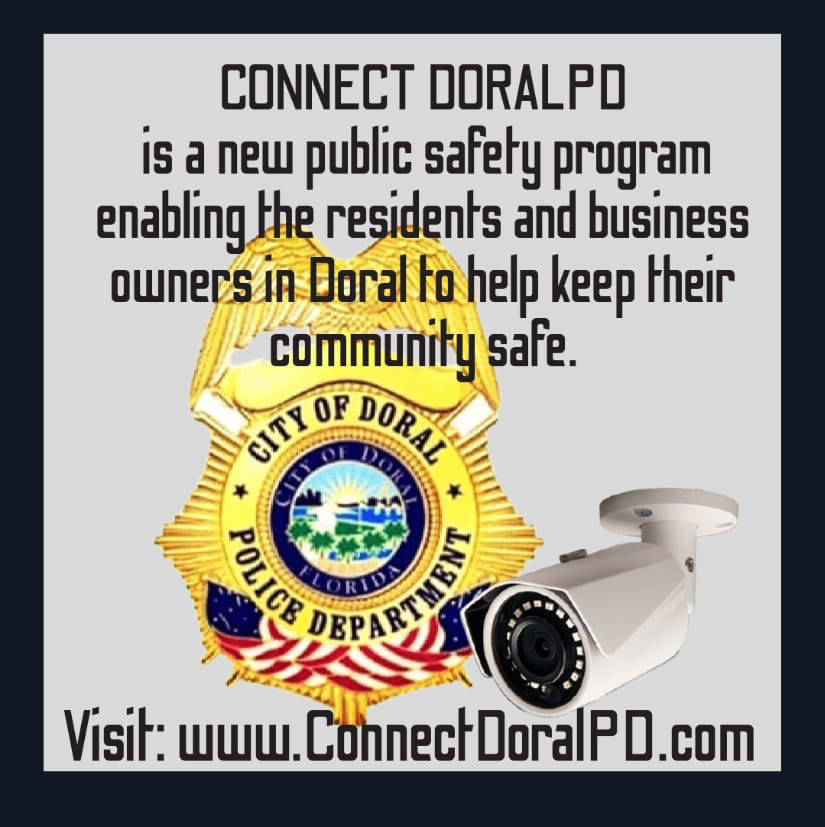 CONNECT DORAL
Connect Doral is a new public safety program enabling the people of Doral to help keep their community safe.
Your participation will greatly enhance emergency preparedness by enabling police, fire, and public safety professionals to better assess and rapidly respond to criminal activity and emergency situations. It will also enable investigators to easily gather evidence in case of an incident.
LEVEL 1: Register Your Cameras
Let's work together to fight crime! Register your security cameras with Doral Police Department today to help identify area cameras in case of an incident. A Doral Police Department investigator will contact you via email if they need your assistance solving a crime near you.
Camera registration takes less than one minute via our secure online portal. Registering your cameras does not allow the Doral Police Department access to your live video stream - it only enables investigators to know a camera is present at your location and easily request video evidence should an incident occur.

LEVEL 2: Integrate Your Cameras
Businesses and residents can take community security one step further by giving the Doral Police Department direct access to your camera feed in case of a nearby emergency.

All you need is a small CORE device that you plug into your camera system.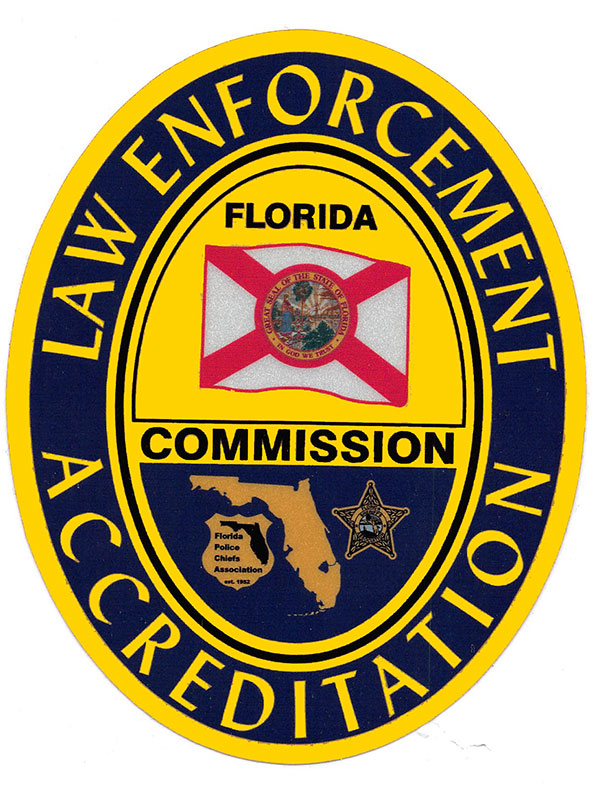 Our Police Department is accredited
by Commission for
Florida Law Enforcement Accreditation