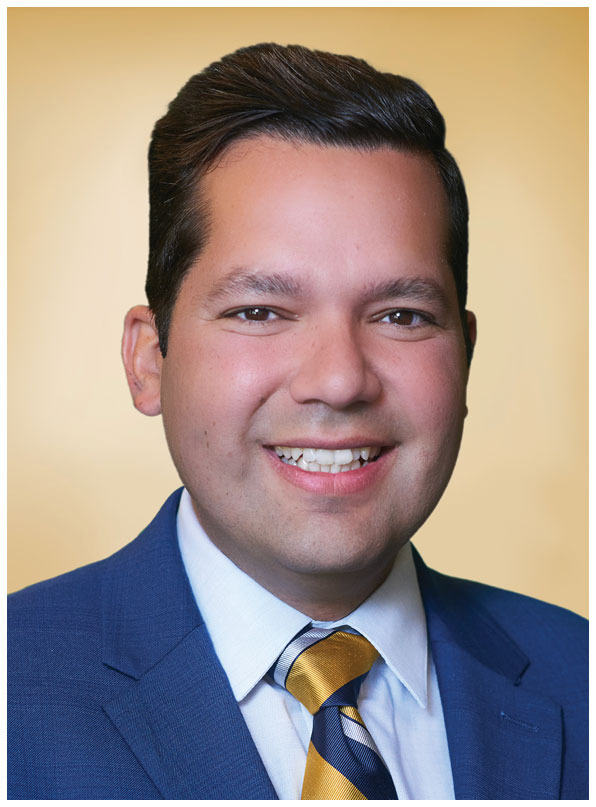 Vice Mayor Rafael Pineyro was born in Caracas, Venezuela. At the age of 15 he moved to Miami, Florida with his family full of hopes and dreams about his future. Attending Miami Coral Park Senior High School, Rafael was chosen to receive the "Take Stock" scholarship and was matched with a volunteer mentor, who took an important role in Rafael's life in guiding his professional path to college and career, as a future community-oriented leader. Rafael attended Miami Dade College (MDC) where he earned an "Associate of Arts" and then transferred to Florida International University where he earned a Bachelor of Public Administration. He later earned a Master's in Psychology from Lipscomb University. He has held important positions in Public Administration for instance in the development and well-being of the communities of South Florida. Rafael spent 5 years with the Miami Dade County Parks and Recreation Department where he was able to work directly with residents to improve recreational, cultural, sports and educational programs for all ages. He then worked for 2 years alongside a Williamson County Judge, assigned to juvenile court, where he was able to work directly with families dealing with their children's alcohol and drug addiction, and misbehavior at home and at school. Rafael's work together with non-profit organizations and with the local and state government for the reintegration of young people into society were essential to achieving the goal that young people have a better life and future.
Furthermore, Rafael has made outstanding contributions to the South Florida community regarding Domestic Violence and Human Trafficking. He is part of various organizations that assist the victims in an array of areas including, immigration, psychological, employment and housing assistance. He is part of Powerhouse committees and non-profit organizations that daily assist these individuals and their families. Among his other social service passions, is the need to help children and adults of special needs. Rafael has been an excellent contributor to the issues and the needs that this community faces. For instance, their needs regarding health care, housing, employment, and education. Specifically, when they are older than 18 years old age. Rafael has and will continue to commit his time to this cause.
In 2014, directly experienced working with the community and based on his merits, he had the opportunity to be interviewed and selected to work in the City of Doral together with the mayor, where he obtained the position of "Chief of Staff" and from there to be able to work hand in hand with the entire city administration. He was able to make a difference in the management and daily service of the mayor's office. Rafael worked under two different administrations and can proudly say that he worked for the only two mayors who directed the development of the City of Doral.
Since 2018, Rafael has worked in the private sector, which has allowed him to further expand his management knowledge, but he is always active in the community, organizing and participating in food assistance and distribution campaigns. Furthermore, participating in new business opening events in the city and community events organized by private organizations and the city. Rafael is married and together with his son they are part of this beautiful community of Doral.
As a Vice Mayor of Seat #1 of the City of Doral he will continue to serve the constituents we the same determination and conviction that has always driving his desire to assist and serve people in need and address issues that affect the Doral community. Rafael is accessible, empathetic, and hard working for the Doral community who has embrace him and his family.