Permit Submittal Guidelines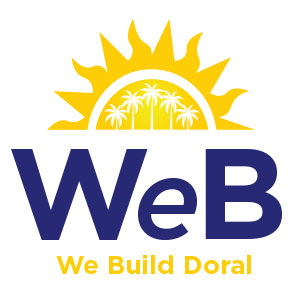 Permit Submittal Guidelines
Permit Submittal Guide
When submitting your permit application, please complete the following steps:


Contractor Registration (for Contractors ONLY)
Contractor of record must be registered with the City of Doral. Please see Contractor Registration Page https://www.cityofdoral.com/all-departments/building/contractor-registration/ for more information. Contractor Registration Form is available on Forms page.

Permit Submittal Process
Print & fill out the City of Doral Permit Application as well as any other required forms and if required, submit one application for each discipline (sub-permit) - depending on the scope of work. Make sure all Documents are completely filled out signed and notarized.
a) For new construction or commercial projects please include the Miami Dade County Municipal Permit Application and the Miami-Dade County Contact Form.

All plans requiring a design professional's signature shall be digitally signed; digitally signing your design file protects the contents from being altered. Please do not add any additional/optional security from your PDF software or certification authority. "Locking" or "Restricting" the document before you submit the file can prevent us from opening and processing the document or stamping it for approval in our software. This results in lost time for us all and may require you to resubmit a new set of documents.

If applying for an Owner-Builder permit, please read the requirements prior to applying, fill out, and submit the Owner Builder Affidavit with all the required documents.

A recorded Notice of Commencement (NOC) will be required for any job value greater than $2,500; except permits related to heat and air-conditioning systems, which require an NOC when the job value is greater than $7,500. The NOC must be recorded thru Miami-Dade County Clerk of Courts prior to submitting to the City of Doral.

When submitting documentation - please submit all plan documents as one combined attachment. However, the Permit Application should be submitted as a separate PDF document. Plans and required documentation should only be submitted as PDF documents (other formats such as img, jpeg, tiff will not be accepted); all document attachments must be titled (i.e. Application, Plans, etc.).

All documents must be submitted thru the CSS Portal.

Additional permit application forms, fee sheets, etc. may be found here.
If you have any questions or require further assistance, please contact, the City of Doral Building Department by phone: 305-593-6700 or via email. See staff directory here.
Thank you for cooperation and patience.