Police Operation Division
Police Operation Division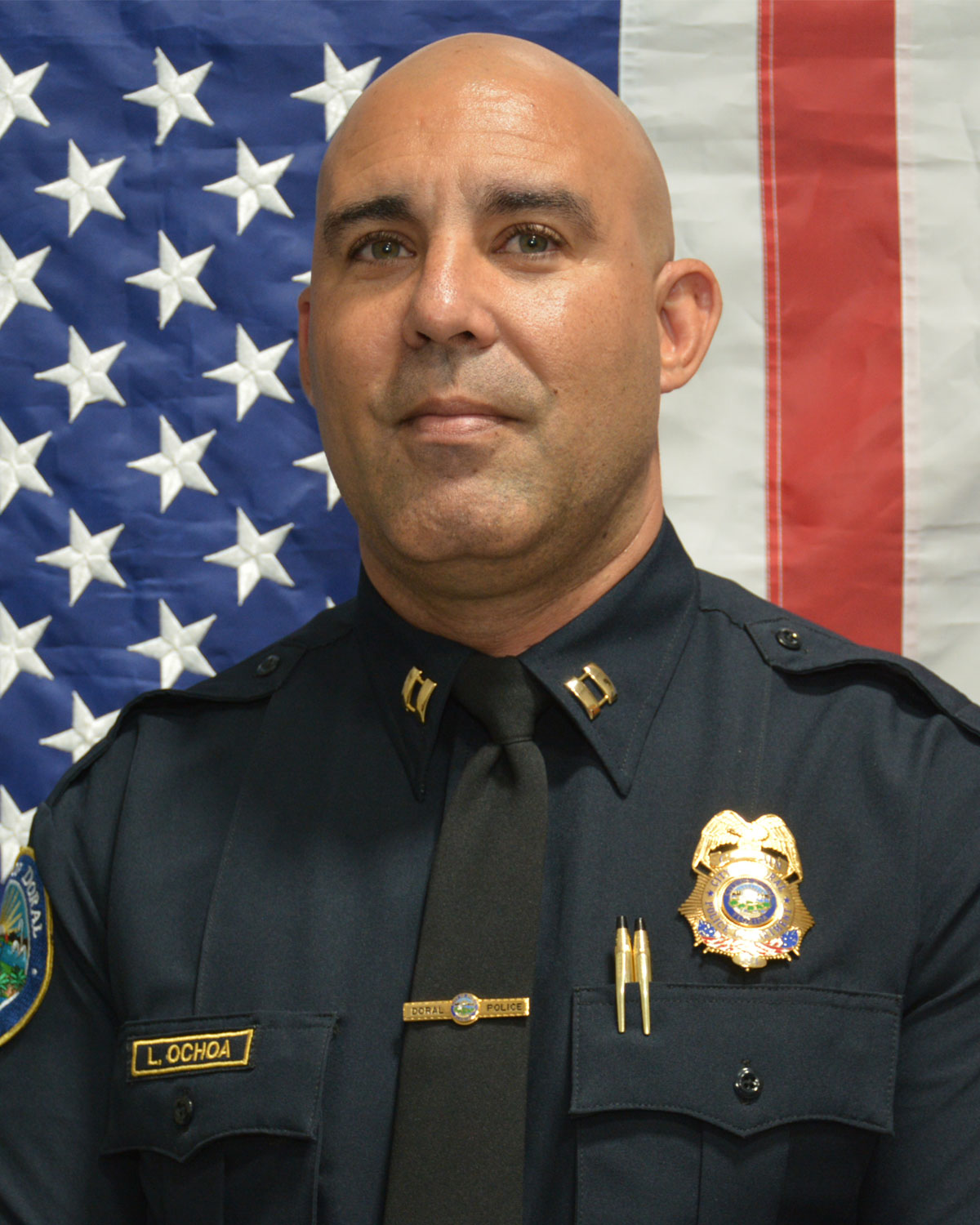 Captain Leonel J. Ochoa
Leonel.Ochoa@doralpd.com
305-593-6699 ex2540
It is the Policy of the City of Doral Police Department to provide general law enforcement, order maintenance, emergency response, and social service functions to the citizens who reside, work, and visit the City of Doral.
The Patrol Operations Division is comprised of Lieutenants, Sergeants, Police Officers and Public Service Aides.
The Patrol Operations Division is the most visible aspect of any police department. Functions include crime reporting, traffic and criminal enforcement, community service activities, and response to medical emergencies, natural disasters, and civil disturbances.
The Patrol Operations operates on two alternating shifts to provide the City of Doral 24-hour coverage. Each shift is staffed with a Lieutenant, Sergeants and their respective assigned Officers. The City of Doral is divided into two areas which each are staffed by a squad. The squads are assigned to a specific area resulting in continuity and a sense of ownership of their respective areas. This organizational strategy is based on the premise that the community and police must work together to identify, prioritize, and solve problems such as crime, fear of crime, social and physical disorder and overall quality of life issues. In addition, the department also deploys a Relief Squad during the peak hours of the day to ensure prompt response times to calls for service.
The Field Training Program is one of the critical functions of the Patrol Operations. The program is committed to providing individualized training for new Officers. All new officers must successfully complete a four-month training phase. During their probationary period, new officers are monitored closely until successful completion of their training.