Special Needs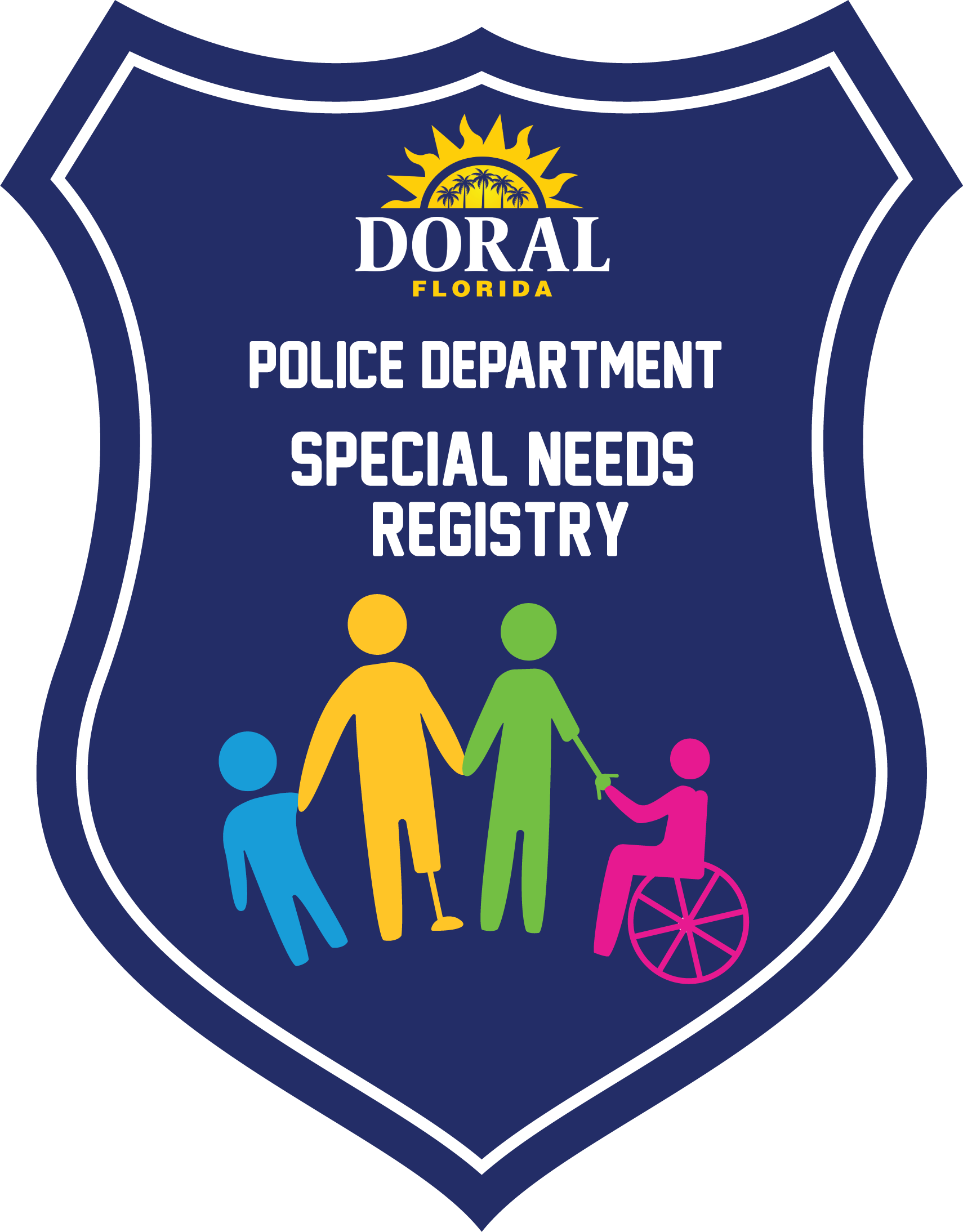 The City of Doral Police Department is committed to the safety of all our residents. The more information officers have when they respond to calls for service, the better they can meet our residents' needs. The City of Doral's Special Needs Registry is a voluntary service open to all residents with special needs who live in the City of Doral. The registry was created to help our police officers better assist persons with special needs in the event of an emergency by providing first responders with vital information regarding registrant's special needs, emergency contact information, physical description, and current photograph.

Each registrant will be provided with two window decals that can be placed on the front entrance of the registrant's residence as well as on the window of any vehicle in which they regularly travel. The presence of the Special Needs Registry decal signifies to law enforcement that someone in the residence or vehicle has some degree of special need and that they should respond accordingly. The use of the decal is also voluntary.
The information requested to register someone to the Special Needs Registry can assist responding officers. The registrant's address will be flagged in our dispatch system, so arriving officers will be aware that a person with special needs is in the home.

Please contact us if you have any questions at SpecialNeeds@doralpd.com and please do not register more than once.