Annual Reports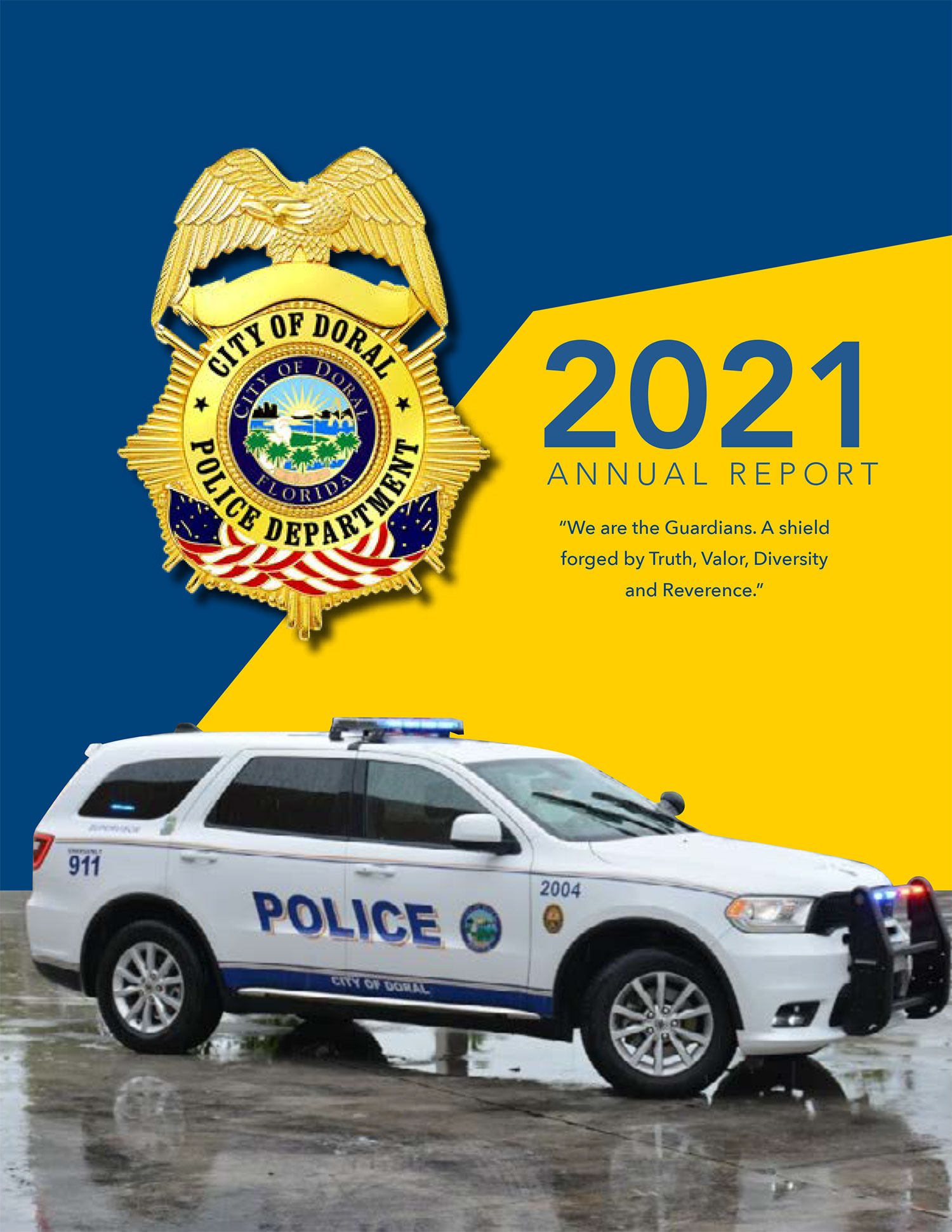 Annual Report 2021
In just 19 years, the City of Doral has been transformed from a swampland to a bustling metropolis and economic engine for the region. We were named one of the top 50 cities in the country to live in by Money Magazine and ranked as one of the All-America City finalists. We have also been recognized by Business Week magazine as the "Best City" in Florida for Business start-ups; named by Forbes.com as #2 of America's Top 25 towns to live well for its cultural amenities, pro-business environments, and highly educated workforce; awarded Playful City USA 2010-2020, awarded Tree City USA 2008-2020; and named the third best place in the USA to retire by US News & World Report.

With 250 corporate headquarters and 100 multinational corporations, Doral means business. The city was rated the #1 city in Miami-Dade County with over 3,000 logistic-related companies supporting national and international trade and is home to Miami Free Zone, one of the largest privately owned and operated foreign trade zones in North America. Our population is highly diverse and well educated, with more than 95% having completed high school and more than 55% with a bachelor's degree. In addition, 90% of Doral's residents are multilingual.

Doral has over 164 acres of world-class parks, playgrounds, ballfields, and recreational facilities, with more on the way as part of the Doral PRKS Bond, approved by voters in 2018. Over 96% of residents would recommend Doral as a place to live and work, and over 95% rated the quality of life as excellent. We invite you to visit our city to experience everything we have to offer. With crime statistics at an all-time low, it is why the City of Doral is the premier City to live, work, learn and play.
Raul Ubieta - Interim Chief of Police