Digital Civic Innovation and Technology Sector Growth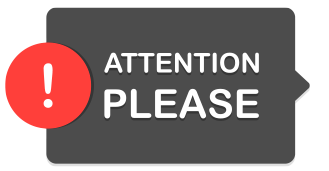 Upcoming Event - Accountable Impact and UNITAR
As a Smart City focused on data-driven strategies and sustainability, it is an honor to host important discussions with partners, Accountable Impact and UNITAR. We thank our partners and presenters from World Council on City Data and the Doral Information Technology Department.
Digital Civic Innovation and Technology Sector Growth
Support entrepreneurship and promote inclusion in the digital economy. Support the use of digital technology to address social challenges and promote circular economy models. Invest in research and development, as well as empowering sharing economy alternatives such as platform cooperatives and the maker movement.
The Information Technology Department was recently recognized for their entry, Real Time Operations Center Innovative Technology, being named one of the FutureEdge 50 award winners for 2021. This award recognizes organizations pushing the edge with new technologies to advance their business for the future. See Video below. 019-2021 LTC 2021 FutureEdge 50 Awards
Technology has changed the economic environment all over the world, and technological and digital entrepreneurship has become a new hub of activity, Doral's City Council, with HUBB, aims to contribute to the development of the city's technological economy and digital ecosystem by offering services, programs, activities and facilities that are part of its current portfolio and by creating new ad hoc projects that will place the City of Doral on the map of cities that wish to become major players in the technological and digital area.

Projects
---
Digital Technology Entrepreneurship

Smart Cities foster environments of open and user-driven innovation for experimenting and technology hub startups. Based on an analysis of the current landscape of our Smart City programs, we have formalized a Memorandum of Understanding with the HUBB Organization, Inc. that is a tech-friendly shared business incubator:
HUBB introduces coding classes to Doral residents; Coding is the new literacy, and this HUBB programs compliments our Code Explorers program offered as part of our Parks programs for kids.

HUBB provides free business development consultations to 100 Doral businesses; the consultation has a holistic assessment that increases a businesses' value and opportunities for growth while developing a sustainable revenue.

The City and its Residents will also benefit from the relationship with HUBB; as part of the agreement, HUBB will organize a Hack-a-thon where expert programmers will work to create new applications to streamline city processes or develop new ways to collect, crunch and communicate data on Smart City operations.
The importance of fostering a technology innovative municipal economy is maximized in both organizational efforts to develop new products and methods and in the efforts of educational systems to focus students to become technology visionaries.
As part of our Smart City technology roadmap evolves, we continue to enhance the design of technology and engineering programs in our Parks for programming curricula. Providing students with experience of the innovation process to foster a Technology Innovative Community to engage our youth in programs and learn computer science, technology and engineering concepts with mobile learning and technology, and to empower them to compete in a global economy.
---
Verizon Technology Showcase
The City of Doral hosted the Verizon Technology Showcase that focused on the design of smarter, safer, and more sustainable communities. Verizon and the City of Doral hosted an interactive seminar, where strategic solutions providers demonstrated how the "Internet of Things" can make a positive impact on the future of Doral and surrounding communities to:
Increase economic growth through sustainability

Enhance safety and security

Improve operational efficiencies
---
Technology and Innovation Events
The City of Doral IT Director was a speaker at 2016 eMerge Americas Conference TEXPERT stage that allowed attendees to engage with industry experts on best practices and acquire practical data on the latest technologies. The highly interactive presentations were the perfect opportunity to discuss successful Smart City projects and network with the industry experts.
The eMerge Americas Conference eGOV track brought together government officials, urban planners, and others from North America, Latin America and Europe. They come with a shared goal—to transform their urban communities into smart cities through the power of innovative technology. The Government Innovation Summit provides an ideal platform for public-private partnerships. The possibilities for innovation and collaboration in this field are immeasurable.
---
Vigilant Lunch and Learn
The City of Doral hosted a Vigilant Lunch and Learn that was an informative meeting for public safety to understand how license plate recognition (LPR) and facial recognition smart technologies is utilized to enhance investigations.
Topics included:
LPR Data and Analytic Tools to Develop Investigative Leads

Privacy, Policy and Legislation

Data Sharing and Interoperability

Applications for Facial Recognition
---
Crown Castle Video
The City was featured in an Crown Castle Video highlighting our Smart City successes with realiable high-speed data network. These kinds of events encourage job creation and entrepreneurship, since encouraging new technologies we are investing in opportunities, in a marketplace of innovation and ideas.
---
WCCD Lunch and Learn
Discovering solutions for our rapidly urbanizing planet, the World Council on City Data (WCCD) is the global leader in standardized city data - creating smart, sustainable, resilient, and prosperous cities.
The WCCD hosts a network of innovative cities committed to improving services and quality of life with open city data and provides a consistent and comprehensive platform for standardized urban metrics. The WCCD is a global hub for creative learning partnerships across cities, international organizations, corporate partners, and academia to further innovation, envision alternative futures, and build better and more liveable cities.
As a global leader on standardized metrics, the WCCD is implementing ISO 37120 Sustainable Development of Communities: Indicators for City Services and Quality of Life, the new international standard; created by cities, for cities. The WCCD has developed the first ISO 37120 certification system and the Global Cities Registry™.
---
WiFi in all City Facilities
Technology has always shaped the City, changing our relationship to time, space, nature and each other, but today's technologies are so small it's hard to see how that happens. Yet ubiquitous data and information communication technologies (ICT) such as smart-phones, tablet computers, and digital books, are changing the way we interact with the built environment and our fellow citizens. One of the most important amenities, though, is invisible. A cloud of WiFi hovers over all City of Doral parks, bringing activities that residents could not have imagined. Those trees that shaded city-dwellers out for a stroll decades ago now keep the glare off touch screens. Despite the fears that mobile communication technology would drive us all into lives of wireless isolation, the opposite seems to be happening. Our parks like myriad parks and plazas in other cities, is returning to a role it filled generations ago: a place to share, read, write, gossip, and debate...in short, communicate.
---
Sister Cities International
Doral's Sister Cities program fosters international relationships between the City and international cities that have similar interests by creating exchanges in areas such as, without limitation, culture, education, tourism, sports, business and government. The Program's objective is to develop respect, understanding and cooperation between the citizens, businesses and municipal governments of both cities. The Program will maintain a special focus on areas with significant opportunities to facilitate cultural and educational exchanges, economic partnerships, and increased tourism through a sustained long-term relationship.
Projects
Armenia, Colombia
Barranquilla, Colombia
Oranjestad, Aruba
Taipei City, Taiwan
Guatemala City, Guatemala
---
Technology Educational Programs
Doral values innovation and sees itself as a grand laboratory for its creative talent, its resident communities and its education system. We partner with nonprofit agencies to develop new educational programs in order to ensure sustainability and technology driven youth to prepare them for the digital landscape.
Programs
In 2015, the City Council approved a relationship with South Florida Digital Alliance to donate surplus and /or out of date computer equipment to schools and non-profit organizations within the City as it had become known to the City Council that Parent Teacher Association Boards had expressed an ongoing need for additional computers within their respective schools.
The South Florida Digital Alliance (SFDA) operates a community program through which the SFDA receives donations of surplus stock assets form business, municipalities and organizations. They refurbish the donated equipment via volunteers and distribute the assets to community schools, parks, senior/adult center and non-for profit organizations. In order to ensure that Doral schools and non-profits have the opportunity to access additional equipment needed to educate the children of the community.
To date, the City has donated to SFDA 170 computers to refurbish and installed in public schools throughout the City of Doral.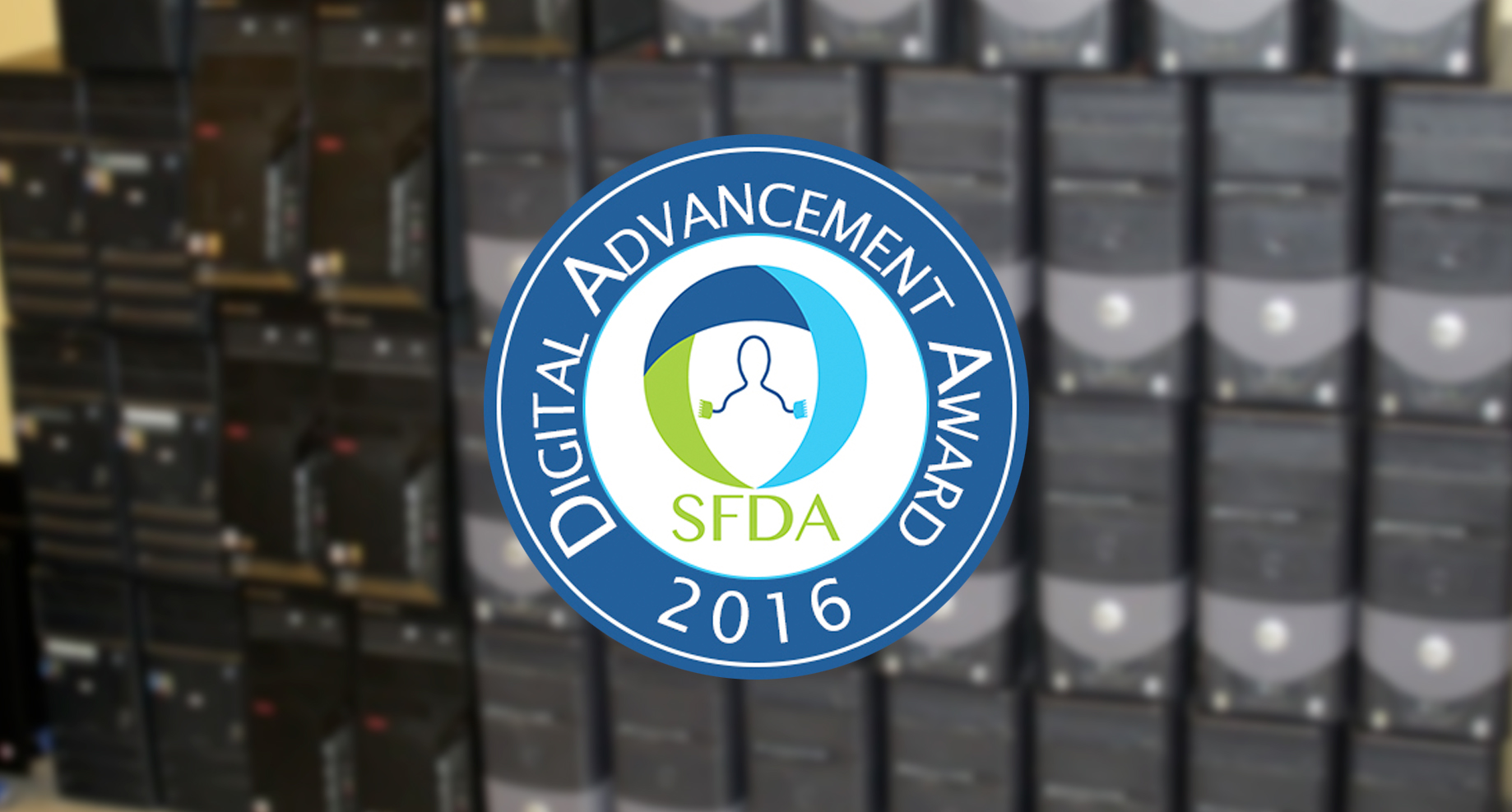 The SFAD has awarded the City of Doral the Digital Advancement and Excellence Award in the Community and Education category for having made a positive impact on our community through the creative use and deployment of technology. The IT Department worked with SFDA throughout the year to provide the surplus equipment and coordinate the delivery to City of Doral schools.
---
City of Doral Code Explorer Program
Code Explorers™ Leads the Way with Internet of Things (IoT) Kids Program
The first-ever program about the Internet of Things (IoT) for kids to prepare the next generation to pursue careers in IoT and related technologies.
Preparing our Smart City youth for success in thriving technology, engineering, and computer science careers. The Parks & Recreation and Information Technology departments are collaborating to demonstrate how technology and recreation together increase the highest level of services provided to the community. The City of Doral, in partnership with Code Explorers™, offers students Code Explorers: Computational Thinking & Coding program, giving them real life experience in writing computer code.
The latest World Economic Forum indicates that education and skills gaps will be mayor challenges for economic development. Gartner predicted that 20.4 billion IoT devices will be connecting in 2020. This arrival of new IoT technologies will lead to tens of thousands of new jobs in the new IoT economy.
In a time of limited resources and competing budget priorities, it's vitally important to ensure that parent's investments in technology education are successful and sustainable.
Starting Summer 2018, Code Explorers™ became the first Non-Profit organization in the nation to offer Pre-University programs for kids starting at age 7 yrs old that focuses on the Internet of Things (also called The Fourth Industrial Revolution). The new programs will teach students IoT hardware, software, applications and communication including virtual reality VR and augmented reality AR technologies.
"It is a great feeling when you make history helping the society. We have been offering computer science, 3D modeling, engineering, mobile app development, and game design programs and career explorations since 2014. We are very proud to lead youth in the IoT fields and continue with our mission of preparing, and motivating the next generation to pursue careers in engineering, technology and computer science" Said Maria de Pena, BSME, MS - President and Founder of Code Explorers.
The programs will be conducted in collaboration with Broward College Central Campus, City of Coral Springs, City of Doral, Town of Miami Lakes in Florida.
About Code Explorers:
is a 501c3 Non-profit organization that provides IoT, engineering, technology and computer science programs and career explorations for students grades PK-12. Code Explorers offers unique internship opportunities to college and high school students as well as apprenticeship programs for youth interested in technology. Our vision is to enable students of all ages to engage with and learn through the use of mobile technology and empower them to compete in a global economy. Contact Info: Code Explorers, www.codeexplorers.org 305-454-6515
---
Technology Learning Center for Seniors in Doral Legacy Park
Technology Learning Center (TLC) goal is to better prepare our community to participate and compete in the new digital society and digital economy by helping our residents become more adept at using new technologies. The TLC program provides access to technology, training, affordable technology packages and sustainable community outreach programs in order to address the education, social and economic realities of our community. With the assistance of the SFDA we have developed a strategy to create a publicly-available digital infrastructure accessible to participants of all ages and to the small businesses of our community through the establishment of local community learning centers; primarily located in neighborhood parks, elder centers and nonprofit organizations.
---
Sustainability Workshop
Governing Board Declares Water Reuse Week May 13-19
SFWMD Board initiatives have helped nearly triple the use of reclaimed water to ensure future water supply.
Purple pipes like these have become the hallmark of the increasing utilization of reuse water in South Florida. The SFWMD Governing Board, champions of water conservation and reuse, declared May 13-19 Water Reuse Week.
---
Maximize the use of 'Google My Business'
Online Marketing
Why online marketing matters
Key trends in the Small-Medium Business marketing ecosystem
Defining your target audience online
AdWords Express
Intro to Google AdWords Express
Creating compelling ads
How to target your ads and choose an ad budget
Understand success metrics
Tracking & optimizing your ad campaigns using Google Analytics
---
Computer Donations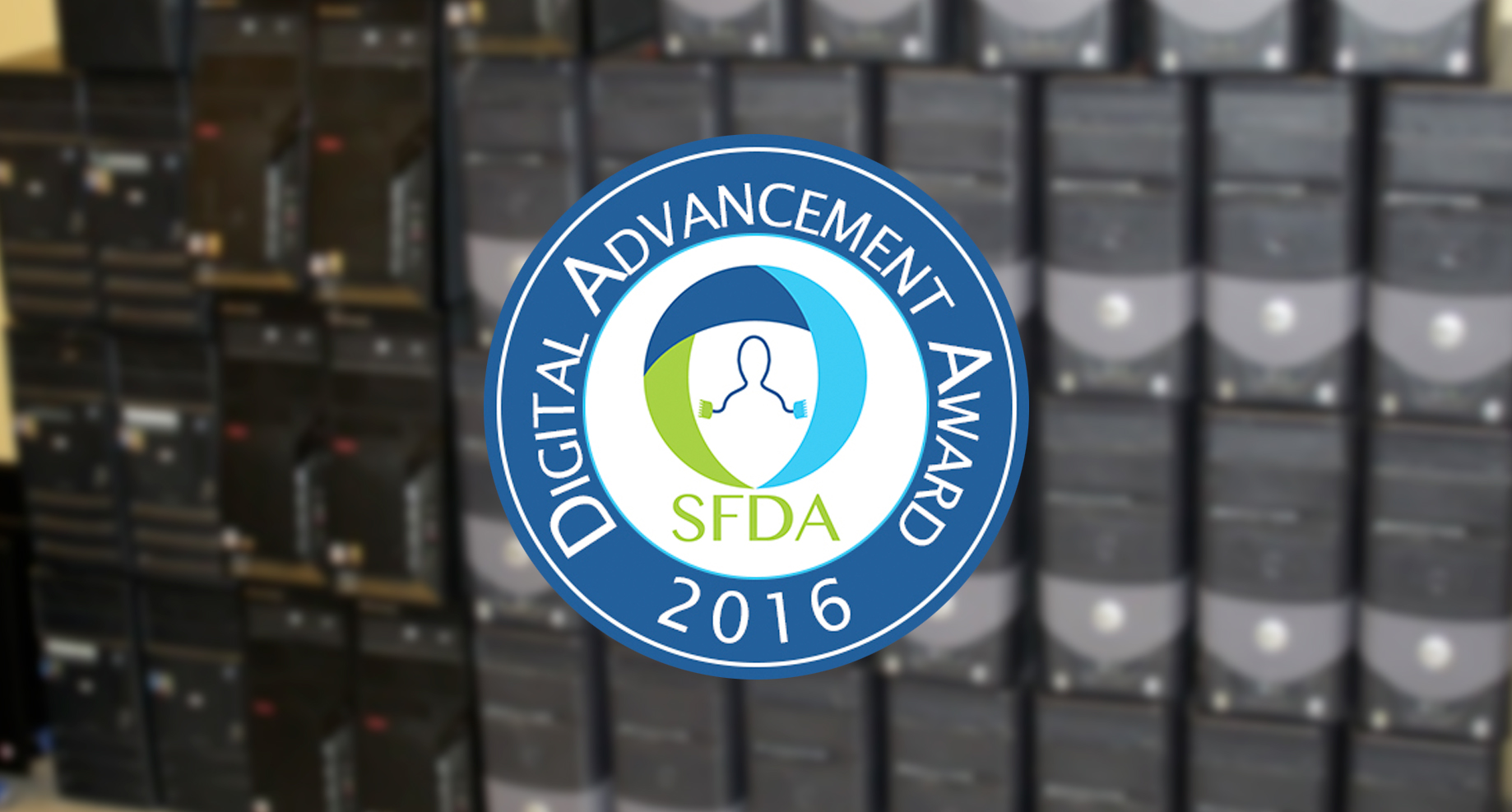 The Doral City Council approved a partnership with the South Florida Digital Alliance (SFDA), a non-profit organization, to distribute the city's surplus computers to schools in Doral.
The result over several years has been donating over 200 computers to local schools, with an additional 9 computers to be donated to Sister Cities.
Previously, computer equipment was sold at public auctions. The partnership with SFDA, means computers, no longer in use by the city, can be directly donated to local schools including charter schools. This will help meet the need, recently identified by the Parent Teacher Association (PTA) Board, for more computers in Doral schools.
---
Business Tech Webinar